HISTORY OF DEXTER COWS
The story of the Dexter breed is a uniquely Irish story of innovation and survival. Selectively bred in the parish of Dundrum from the hardy mountain cattle of South Tipperary – where Killenure Castle still stands today – their traditional tasting beef provided a reliable source of sustenance for local farmers and their families for decades, as they are an excellent 'dual-purpose' animal.
Their milk is extremely creamy – similar to Jersey milk – and we are excited to develop products based on their milk in the future. The Dexter beef they produce is tender, and regarded for its sweet, slightly nutty taste. The breed is pre-disposed to develop unique 'spider' marbling, and is high in CLAs, Omega 3, Omega 6 and Omega 9.
Dexter cattle were originally regarded as 'the poor man's cow', but now they are regarded as a conservation animal, due to their small size and lower carbon footprint. Sadly, after ensuring the survival of so many local families, the Dexters themselves faced extinction. It is our honest belief that by acting as custodians for our Dexter herd and Dexter beef, we can help to ensure their survival as one of just three native Irish breeds of cattle.
The happy herd of over 600 Dexters represent the heart of Killenure Dexter Gourmet and Killenure Dexter beef. Reared in a stress-free environment and with the application of traditional farming techniques, the Dexter calves are nurtured by their mothers' milk until they are fully weaned, and then roam freely over the rich grasslands of South Tipperary.
Here in Killenure we strive to save and nurture what we view as a very important part of Ireland's heritage and national identity. For more information on the history of this fantastic breed, please view our Journal post on the subject at http://killenure.com/the-history-of-the-dexter-breed/
Awards for Killenure Dexter Beef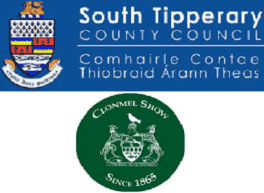 Clonmel Agricultural
Horseshow Bursery
– Finalist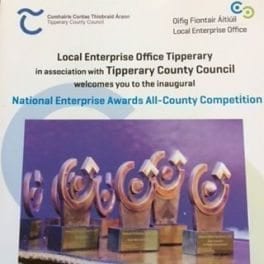 Short listed for the inaugural Tipperary Enterprise Awards 2015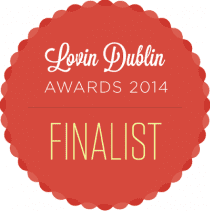 Lovin' Dublin Finalist 2014
Reviews for Killenure Dexter Beef
We ordered instead the Killenure Castle 28 day dry aged heritage Dexter 10oz rib eye. Both were excellent; the Dexter in particular being the best steak I've had in twelve months.

Review by Ernie Whalley of The Washerwoman Restaurant
Glasnevin  Hill, Dublin. Sunday Times Irish Edition, 14/6/15

I was lucky enough to have one of the steaks you sent in and it was spectacular. The score for food quality got you to the finalists. Well done on a beautiful product.

Graham Kinsella – Lovin' Dublin